Despite the rivalry over which city is Scandinavia's unofficial capital, one thing that can't be argued with is that all the countries in the region are beautiful in their own way. From the marvellous Fjords of Norway to the black beaches of Iceland, the countries all share awesome music festivals sampling artists from every end of the genre spectrum. Here are some of our highlights...
Last updated: 5th January 2017

Denmark
Roskilde Festival, Roskilde: 24 June - 1 July 2017: One of the largest music festivals in Europe, this event has a big variety of headliners, from the crushing sound of Lamb Of God, to Pharrell Williams bringing his 'Happy' sounds to the stage. From the annual naked run, to the pre-festival campsite parties, it's often said to feel the whole Roskilde experience you can't attend once.
Distortion, Copenhagen: 31 May - 4 June 2017: Described as a "celebration of Copenhagen street life and international club culture", this event is one of the largest annual gatherings in Europe. Through the week music from all genres can be heard at street parties throughout the Copenhagen harbour and the districts Nørrebro and Vesterbro, as well as the Distortion Club and one huge final rave.

Norway
Bergenfest, Bergen: 14 - 17 June 2017: Taking place in a historical and stunning fort, while limited in capacity there is no restraint on the type of music that is featured. From the rock sounds of Interpol to the soul pop sounds of Sam Smith. The split of the main stage and plenty of smaller stages ready for just 6,700 to explore combine to make a unique vibe.
Pstereo, Trondheim: 17 - 19 August 2017: Get ready for a different chilled festival atmosphere all together, with BBQs and picnics by the lake as Trondheim's Nidaros Cathedral and viking cityscape age provide the view. Blending international adored names for the curious music fan, along with obscure acts that you will feel foolish not to have found first.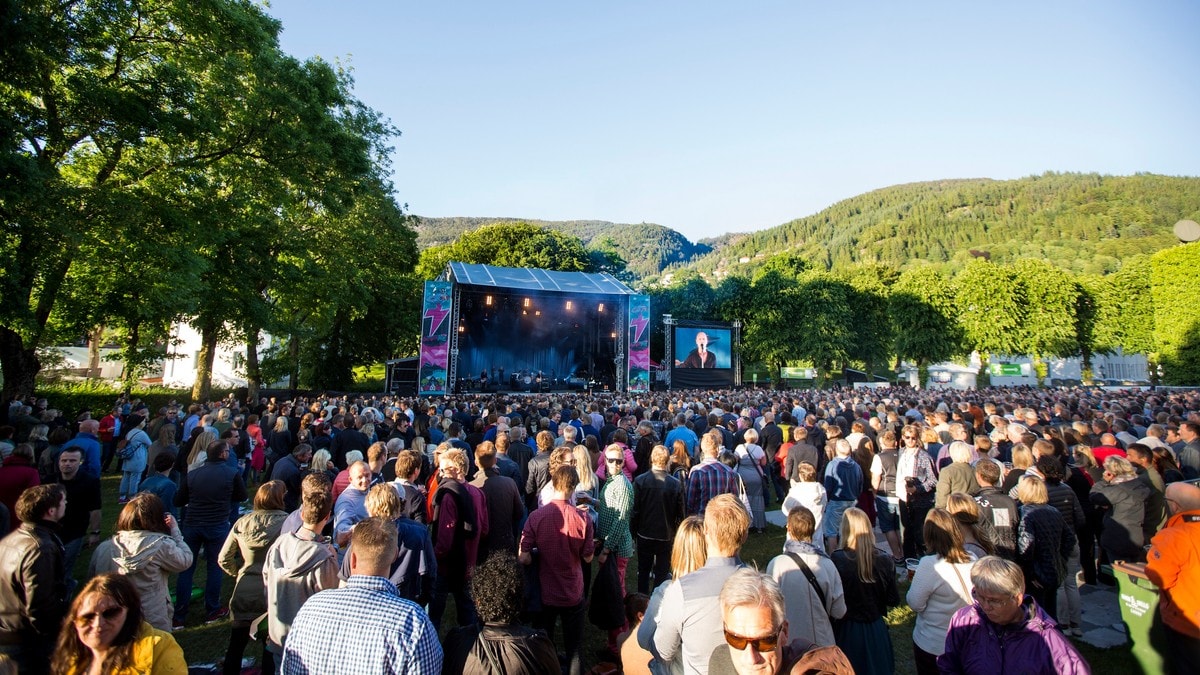 Sweden
Where's The Music?, Norrköping: 2 - 4 February 2017: One thing that may have become apparent whilst reading this article is not only do the Scandinavian countries love all music genres, but they are also suckers for discovering new trends. If you yearn to hear the freshest sounds and beat the mainstream to the punch then Where's The Music is the showcase/conference event you have been waiting for. Explore the "cultural captial" of Sweden through the sounds of soon to explode artists.
Bråvalla, Norrköping: 29 June - 1 July 2017: Part of this festival's charm is its willingness to put on an extremly random lineup, held on an old miliarty airbase on the outskirts of hip Norrköping, how many festivals do you know with a lineup that features Lamb Of God and Robbie Williams?
Way Out West, Gothenburg: 10 - 12 August 2017: - During the day immerse yourself in the green pastures of Slottsskogen, and at night venture around Gothenburg with their festival's concept Stay Out West. Focusing on Rock, Electronic and hip-hop, the event has developed since it's 1997 beginnings, and there is also a chance to visit art exhibitions and film showings

Finland
Tuska Open Air, Helsinki: 30 June - 2 July 2017: Tuska - which is Finnish for "pain" or "agony" - is a pure metal event, featuring the heaviest sounds from international greats as well as related styles of music from Nordic countries. Described as a "real metal festival institution" by Metal Rules, if it's a serious riff heavy experience you want, then Tuska is what you need.
Provinssi, Seinäjoki: 29 June - 1 July 2017: Since 1979 this event kicks off the rock festival season, with a whopping 75,000 attendees coming to watch the likes of Foo Fighters, Billy Talent, Alice In Chains and David Bowie. Taking place in the city of Seinäjoki, a typically peaceful city, this event is a great excuse for visitors and those who live there to let their hair down.

Iceland
Secret Solstice, Reykjavík: 16 - 18 June 2017: Taking place during the majestic 24 hour midnight sun, enjoy the atmospheric sounds of heavy house, techno, deep bass and trip hop amongst hot springs, outstanding green mountains and soul cleansing beaches. Last years lineup included Massive Attack, Schoolboy Q, Disclosure and Jamie Jones
Iceland Airwaves, Reykjavík: November 2017: Showcasing new music in the city of Reykjavik, this was originally meant to be a one off event but has since grown into a great hub of discovery for music journalists and fanatics, seeking fresh acts both from the Icelandic scene and international scene.

More like this: