Known for his crazy sets – from throwing cake at his audience, to crowd surfing in a boat – we love Steve Aoki's wild ways and can't wait to see him at We Are FSTVL, MEO Sudoeste, Mysteryland and Electric Daisy Carnival. In celebration of a Big Aoki Year, here are our top 5 GIFs of the man in action.
1 - Cake in the face!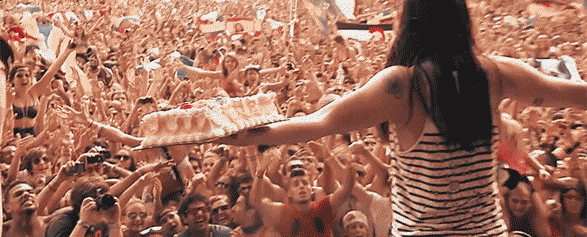 2 - Champagne for all!
3 - Mixing beats
4 - Front row was a bad choice
5 - Cake Cam from the crowd
To find out more about Aoki's festival sets this year, and to see who else is on each lineup, click here.